September 28th, 2013 by shaikhzaid under
iOS
iOS 7.0.2 released with bug fixes.
Apple has just announced it sold 9 million iPhones over the weekend.

"This is our best iPhone launch yet―more than nine million new iPhones sold―a new record for first weekend sales," said Tim Cook, Apple's CEO. "The demand for the new iPhones has been incredible, and while we've sold out of our initial supply of iPhone 5s, stores continue to receive new iPhone shipments regularly. We appreciate everyone's patience and are working hard to build enough new iPhones for everyone."
As expected, Apple did not break down iPhone unit sales by model, so there's no way to know what percentage of that 9 million were iPhone 5s's and iPhone 5c's.
Since the release of iOS7 people are complaining about the battery drain problem. iOS7 consumes more battery in Dynamic Wallpapers & Background Application Refresh and Update.  Things to do/remember are below.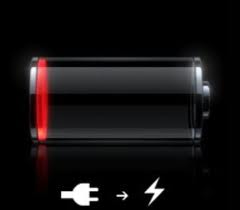 Use static wallpaper – Go to Settings -> Wallpapers & Brightness -> Choose Wallpaper and select a static wallpaper
Turn off Background Application Refresh – Go to Settings ->General-> Background App Refresh and turn it off.
Turn off Wifi if you are on Mobile data connection, it will further save battery life by not searching for Wifi networks.
Do not leave an application open if it uses GPS (location services)