Copying from SIM to iPhone
Go to Settings -> Mail, Contact, Calendars
Scroll down to bottom
Select "Import SIM Contact"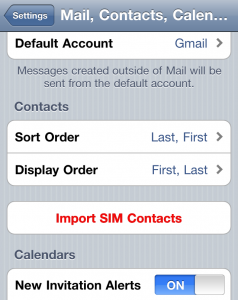 It takes a while to import, so be patient.
There is no need to download any application for this. However, if you want to transfer your contacts to another SIM follow these steps.
Transfer Contacts from iPhone to another SIM.
Sync your iPhone with iTunes.
You must ensure that the contacts sync is enabled in iTunes. Select your phone in iTunes left pane and click info and verify that Sync Contact with is checked and Outlook is selected in the dropdown.
All the contacts are now available in your outlook address book and you can sync these contacts to any other phone or SIM.