Do you want to turn your iPhone, iPod keyboard into a wireless keyboard for iPad. Luckily there is an app for this in App Store.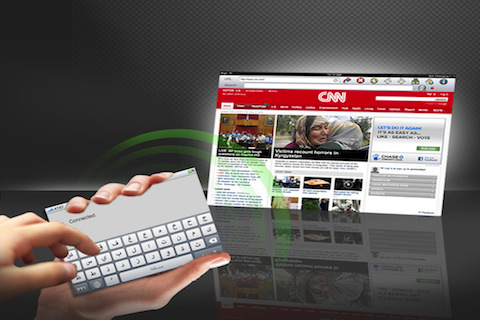 This app works on Wifi or Bluetooth. The application must be installed on both the iDevices (iPad and iPhone/iPad). Also, the iPad client runs as a browser in which you can type through your iPhone or iPod touch.  Please note, this application is not a replacement of an external iPad keyboard. This is a limited functionality application which allows you to write in a text box on the client application. You cannot enter text anywhere else on the iPad.
iTunes Download Link
Download Wireless keyboard for iPhone, iPod, iPod touch. This is a paid app $0.99.