It is being reported that iPhone 4s users are complaining about the battery life. Apple engineers are now contacting iPhone 4s owners to solve the puzzle.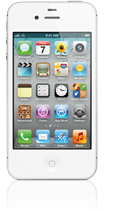 One of the user was approached by Apple shared his comments and most interestingly claimed that his battery drains 10% every hour!!.
Hopefully Apple engineers are working on the issue and soon release a new iOS version to address the issue.
Are you facing the similar issue, please share as a comment below.
PS: If you liked the post please click the +1 button below.